To sign in to your Cart, you will need a SXSW ID account linked to your purchase. If you haven't linked your purchase to a SXSW ID account, follow the instructions here.
When signed in, you can use your Cart to:
View your purchase history

Access a printable invoice / receipt

Transfer a badge
To sign in: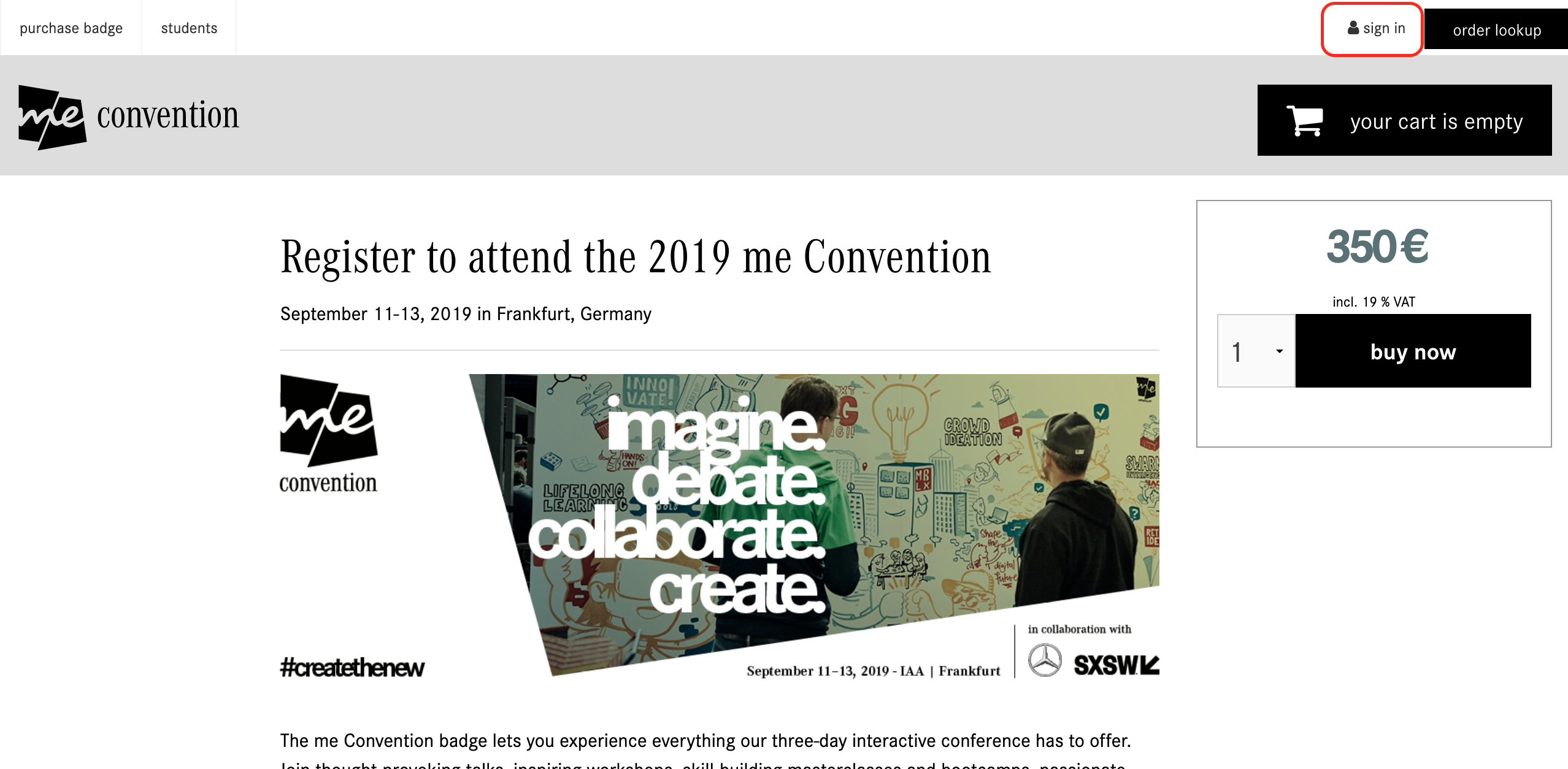 Sign in with your SXSW ID account credentials. You will receive the message Signed in!
Once signed in, you can mouse over the message hello, [your name] in the top right hand corner of the window to view a drop-down menu with three options:
Click on purchase history to view your transactions. From here you can print or email invoices for your purchases by clicking the respective buttons by each entry.
Click on account settings to change the email address and password on your SXSW account.
Click on sign out to log out of your SXSW ID account.