Only the purchaser of a registration can have it transferred. Please ensure that the person who purchased the registration is transferring it.
After July 31, 2019, a €50 processing fee will be assessed to change the name on a credential registration.
To transfer a registration:
Sign in to your Cart, then mouse over the hello, [your name] message in the top right hand corner of the page.
Click on the purchase history link.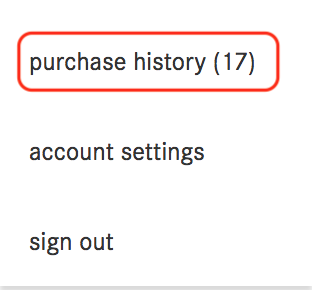 Select the registration you wish to transfer, then click the transfer badge button.

Complete the registration form for the new recipient, then click save and continue.
Review your cart prior to completing the purchase, then click checkout now.
Fill in any required billing information in the checkout page, including coupon information if required. Once your payment information has been entered, click on confirm purchase.
The original purchaser (and the CC contact, if any) will receive a copy of the invoice. The new registrant will receive an email with a ticket for on-site accreditation a few weeks before me Convention begins.