To apply a coupon to your purchase, follow the normal process to purchase a registration. At the Checkout stage, enter your code into the Apply Coupon field and then click apply.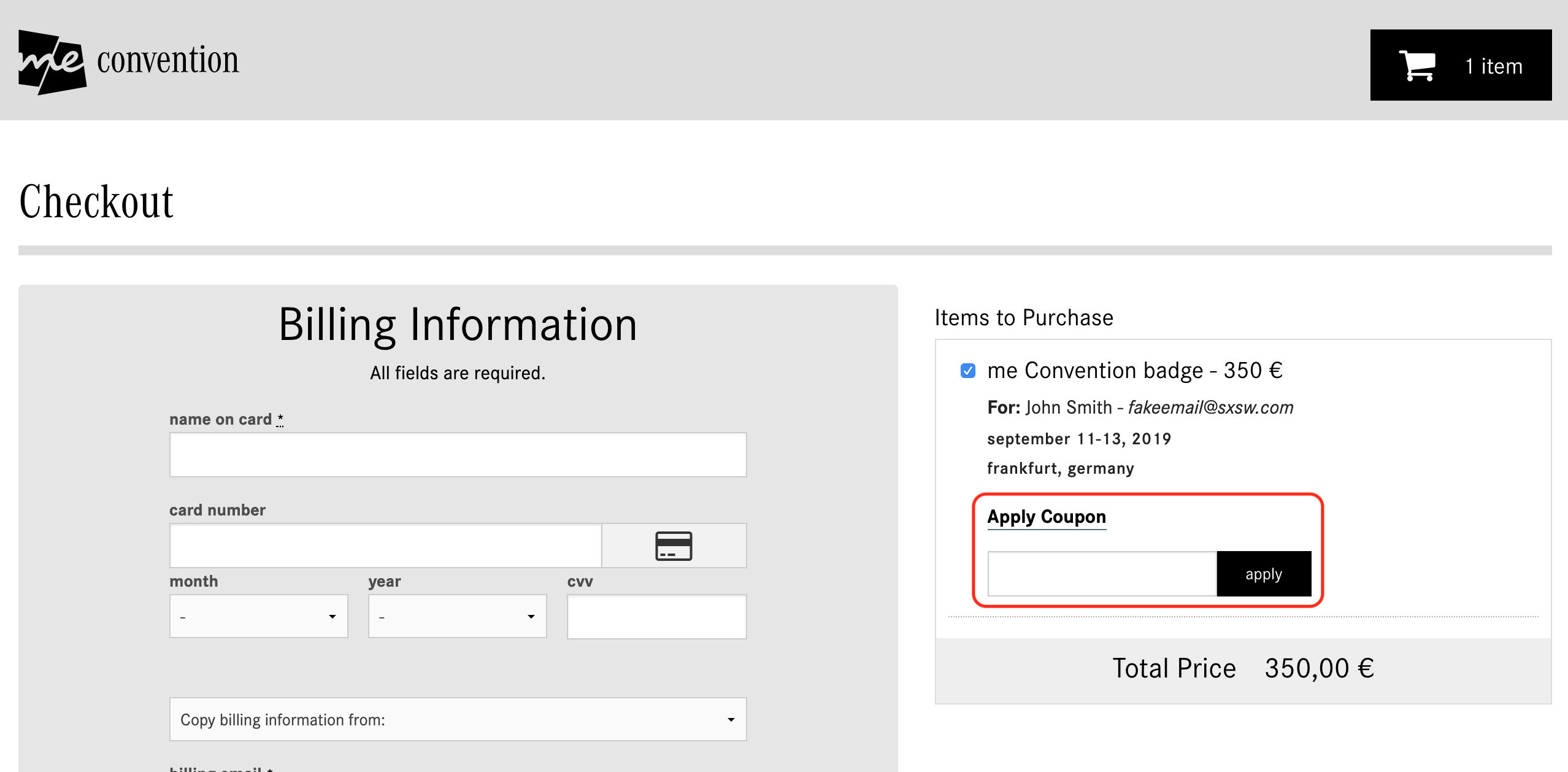 The discount will be applied to your new total and you will be able to enter billing information to pay any remaining balance.
If you are having trouble applying a coupon, check to make sure that there are no spaces before or after the coupon code. For further support, please email me-convention@sxsw.com for assistance.