Students: Follow the instructions on the Students page before beginning the registration process.
Navigate to the me Convention

product page

.

Select the quantity of registrations you would like to purchase in the drop-down menu, then click on the buy now button.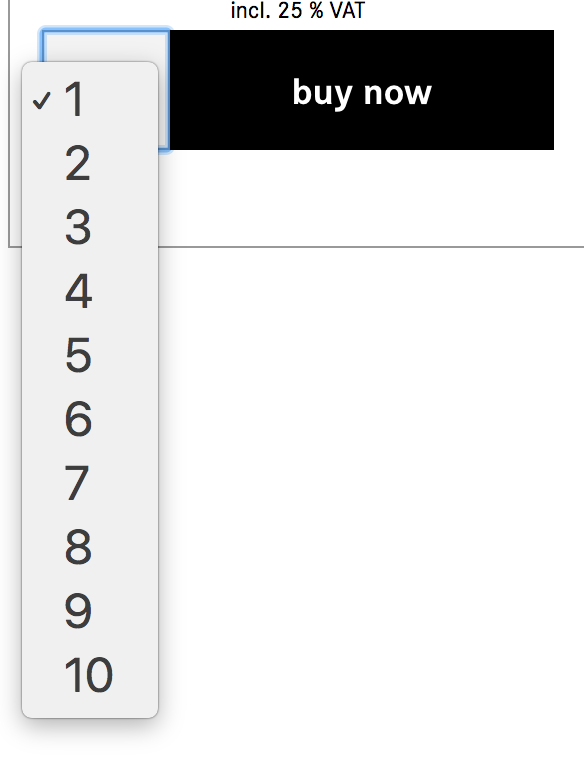 Complete the registration form for each registrant.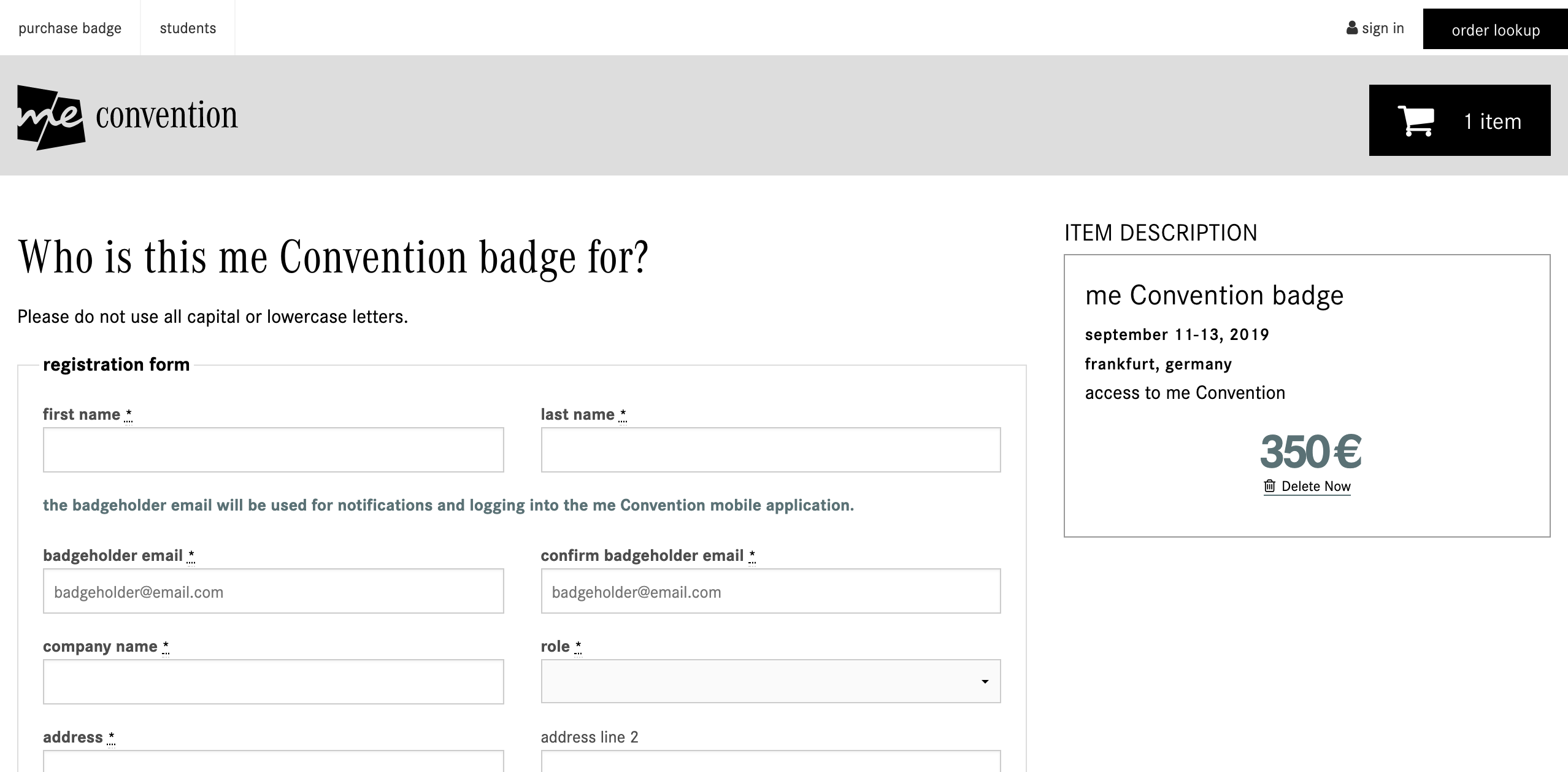 Provide a unique email address for each registrant. This address will be used for notifications and logging into the me Convention mobile application.

You have the option to copy another person on the registration invoice by entering their email address in the cc someone this badge info field. They will receive a copy of the email purchase confirmation/invoice.

Click save and continue at the bottom of the form.

Review your cart before completing your purchase.

You can make changes to registrant information by clicking the edit button under their name. This will take you back to their registration form.
You can remove a badge from your cart by clicking remove under a registrant's name.
If you need to add additional registrations, click continue shopping to return to the product page.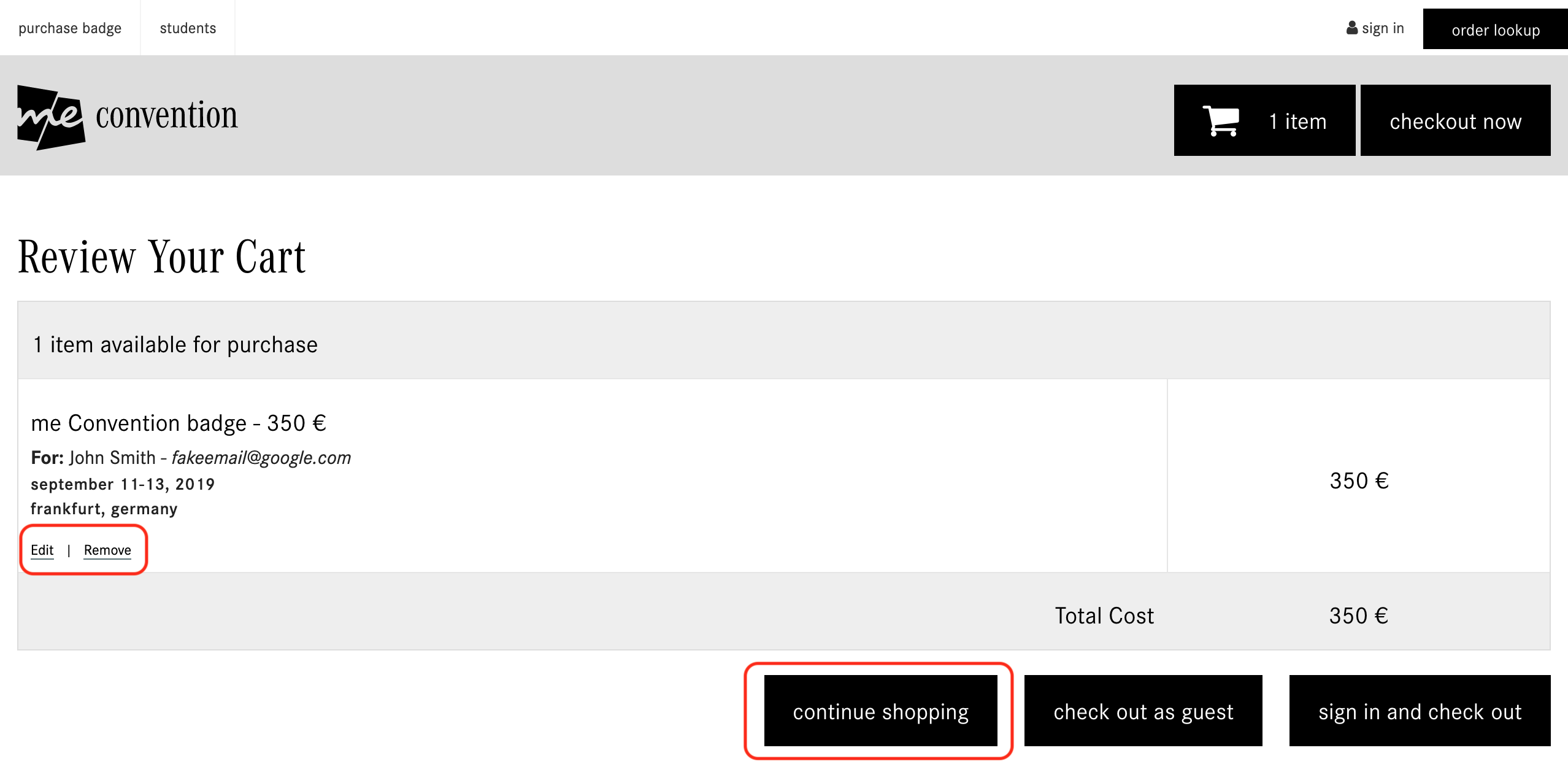 Select sign in and check out. You will be prompted to log in with your existing credentials or create a SXSW account.

In a hurry? Complete your purchase using guest checkout by clicking check out as guest and create an account at a later time. Creating a SXSW account and linking your purchase will allow you to access your purchase history, transfer a badge and print an invoice/receipt.

Enter your billing information in the checkout form. You can copy information from a registrant using the drop-down menu.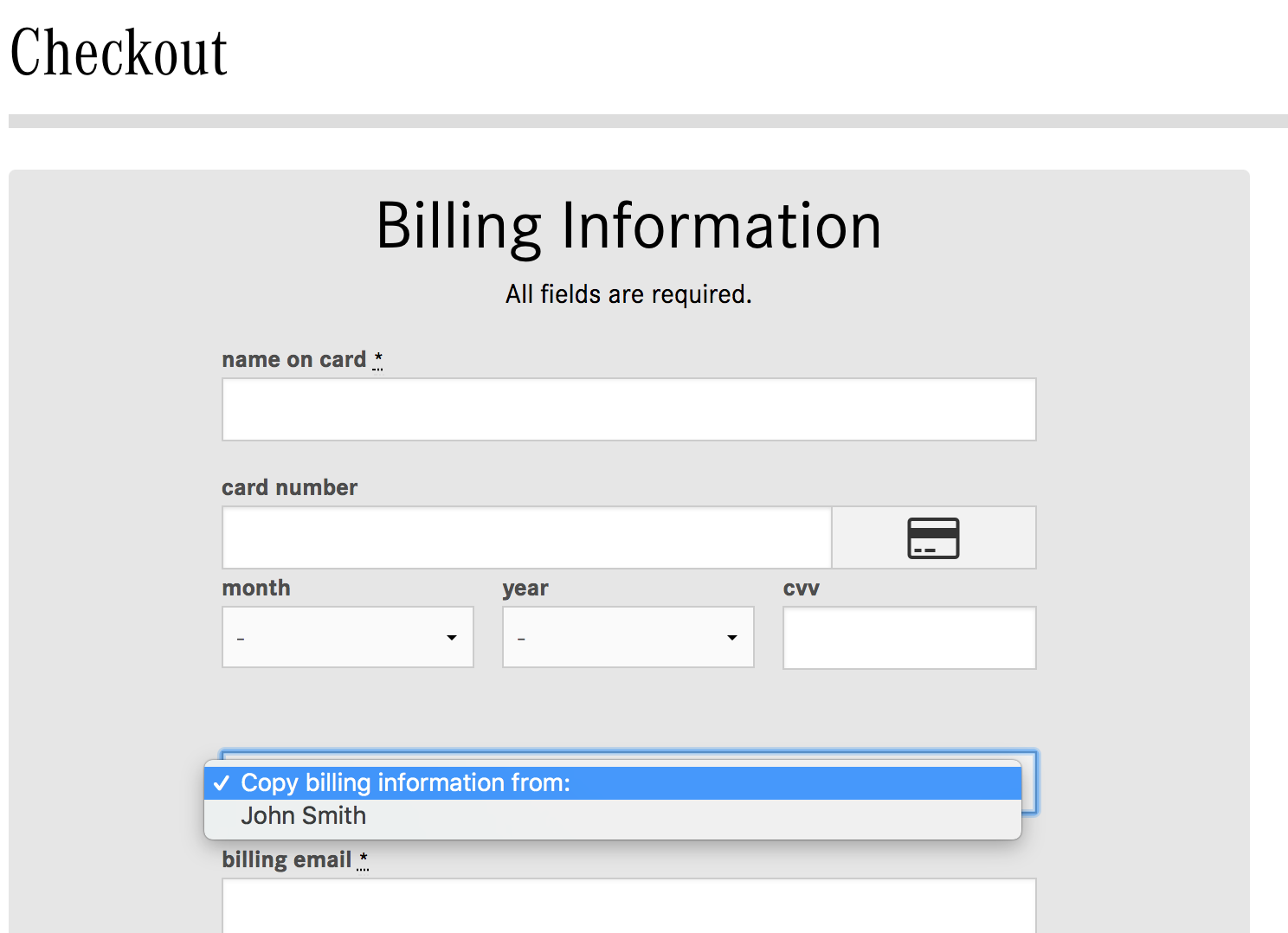 After you click confirm purchase, an email confirmation/invoice will be sent to the registrant, the CC contact (if entered) and the billing email entered at checkout (if different from the registrant).
If you experience any issues during the purchase process, please email me-convention@sxsw.com for assistance.