We have updated the Showcasing Artist Payment and Credential policy for SXSW 2024.
As an industry event, showcasing at SXSW provides indispensable networking, mentoring, and career development opportunities that are not a part of standard consumer-focused festivals.
For the 2024 Music Festival, showcasing artists will receive a registration package, which consists of an Artist Credential for each performing member of a group.
The SXSW Artist Credential provides each performer with the same access as a SXSW Music Badge (valued at $995 each), plus special artist-only benefits.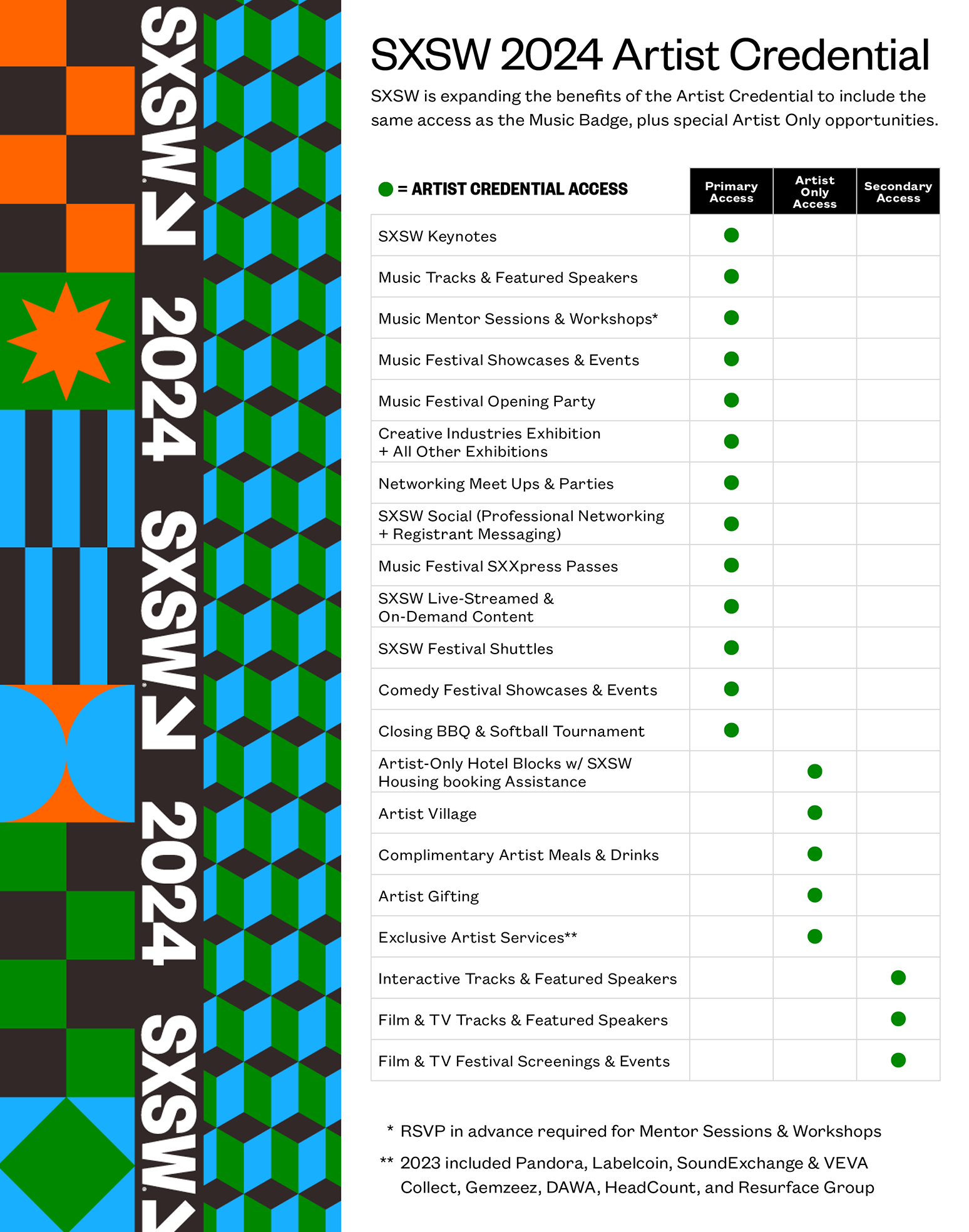 Domestic, U.S. acts can choose to receive monetary compensation in lieu of Artist Credentials.
$350 bands
$150 solo artists
Showcase Applications open on June 27.
Application Fee Waivers available for specific local music organizations, including HAAM.